I enjoy conducting exploratory and evaluative user research, and also worked on numerous academic research projects on topics such as mindfulness, spirituality, resilience, and behavior change. Here is a sample of my recent work.
UX research puts the user at the heart of the design process. Here are a couple of my recent projects.
How might we create a frictionless experience for therapists in private practice and clients seeking to work with them?
"Finding clients is the hardest part of building a practice."
How might we make networking an easy and valuable experience for busy women living in two different urban areas?
"SDS creates an environment where networking becomes easy."
Academic research is conducted in hospital and university settings, and answers clinical and theoretical questions about human behavior. The sample sizes are larger and timelines tend to be longer, with an emphasis on statistical analysis and peer-reviewed dissemination. See a few examples of academic research projects below.
Multi-site clinical trial (Mixed Methods)
Connecting Women to Care is a randomized clinical trial, comparing effective treatments for PTSD and evaluating the effectiveness of these interventions when delivered through home-based telehealth. Methods include repeated surveys, structured and semi-structured interviews.
perceived behavioral control & mood
Longitudinal Diary Study (Quant)
Participants in this study were tracked daily on their mood, stressors, and perceived behavioral control (i.e. their belief in their ability to accomplish daily tasks). Results of the study were presented at the American Psychological Association.
Program evaluation project (Mixed Methods)
Rural veterans engaged in a web-based program to address symptoms of PTSD, and received weekly or every other week mental health coaching over video teleconferencing. Methods used included repeated surveys, semi-structured interviews, and usability testing.
doctoral dissertation (Quant)
Participants responded to surveys on mindfulness, spirituality, acceptance of challenges, and striving towards goals, in order to construct a theoretical path model to demonstrate how mindfulness relates to spirituality and how these factors influence both acceptance and change.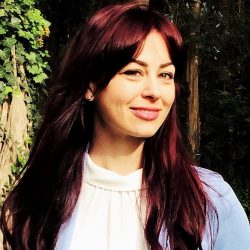 Dr. Bauer is a psychologist, leadership coach, and thought leader in the fields of mindfulness, resilience, and values-driven behavior change. She is currently the Director of Clinical Care at BetterUp and sits on the Board of Advisors for Heard Mental Health.
Bauer, A., et al (in press). A Resource Building Virtual Care Model: Improving Symptoms and Social Functioning Among Female and Male Rural Veterans. European Journal of Psychotraumatology.
Ortigo, K. M., Bauer, A., & Cloitre, M. (in press, 2020). Skills Training in Affective and Interpersonal Regulation (STAIR) Narrative Therapy: Making meaning while learning skills. In M. Tull (Ed.), PTSD and Emotion (pp. TBD). Amsterdam, The Netherlands: Elsevier.
Bauer, A. S., Johnson, T. (2019). Conceptual overlap of spirituality and religion: An item content analysis of several common measures. Journal of Spirituality in Mental Health.
Bauer, A. S. (2016). The role of mindfulness and spirituality in facilitating acceptance and striving towards change (Doctoral dissertation).
Bauer, A., Stadler, G., Paprocki, C., & Bolger, N. (2009). Perceived behavioral control and mood in daily life. Poster presentation at the American Psychological Association Convention, Toronto, Canada.
If you have a research project, I'd love to hear from you.